Our development team has been hard at work on our second batch of new features of 2022, including an expansion to our new dashboard functionality, new analytics features and more!
New dashboard modules
The Corterum dashboard now features a number of new modules! To enable them, click on the cog icon on the right-hand side of your dashboard.
Let's take a look at what we've added:
Certification Functions module
Here you'll be able to see all of your personal Certification Functions information, at a glance.
Senior Manager Functions module
We've also added the ability to view all of your personal Senior Manager Functions information in one place.
Staff breakdown module
You can now see a breakdown of all types of staff member within your organisation, including:
Clicking anywhere on the staff breakdown module will take you to the more in-depth staff breakdown analytics section.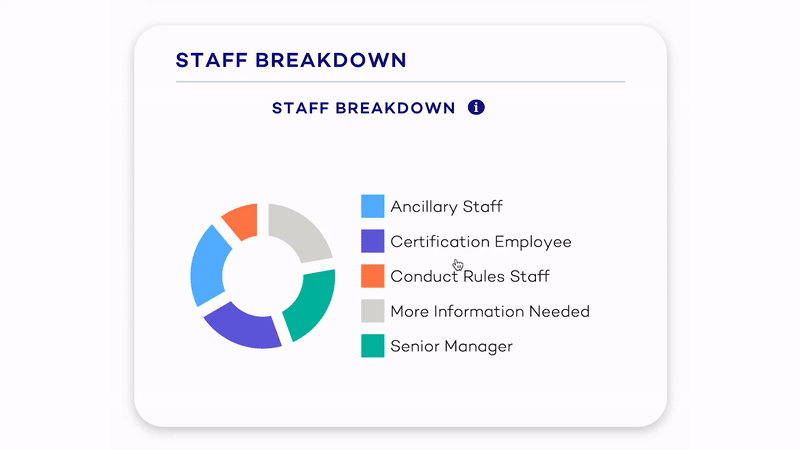 Staff breakdown analytics
Speaking of which, let's take a look at our new staff breakdown analytics feature.
The way in which staff members are shown in this interface uses a tiered system based on the importance of their role(s) within your firm.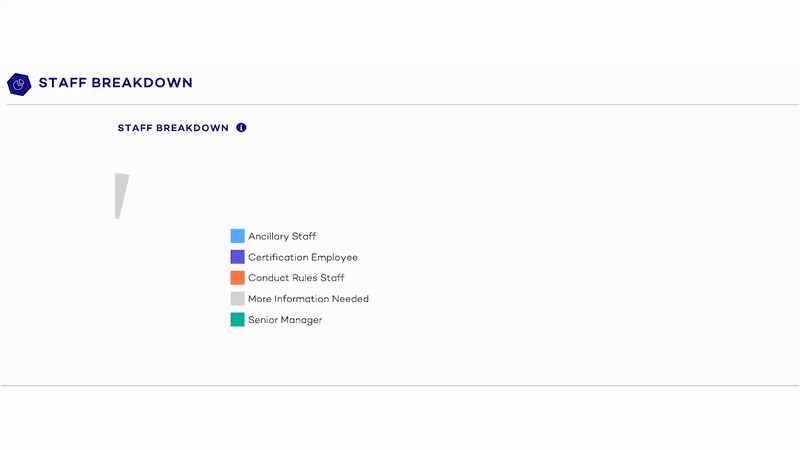 For example:
If a member of staff is a Certification Employee, they would show in the Certification Employee segment of the pie chart.
If a member of staff is a Certification Employee AND a Senior Manager, they would only show up in the Senior Manager segment, rather than both.
Scheduling tasks for individual users
Within the scheduler, you can now set recurring tasks for individual user(s) within your firm. You'll see this new option in the "Configure Action" next time you schedule a task.