Our latest update streamlines the process of creating custom reports by allowing you to quickly and easily create report templates.
With report templates, you can create a report once and recreate it as many times as you like at the click of a button, saving you significant administration time.
Take a look at the video below to get an overview of the new functionality, and read on to learn even more:
Creating a custom report template
To get started with this, first go through the normal process of creating a custom report (if you need a refresher on how custom reporting works, click here).
Once you get to the "generate" page, you'll see a new checkbox which allows you to indicate that the report should be saved as a template. If you click this box, you'll be presented with fields to add a title and description to your new template.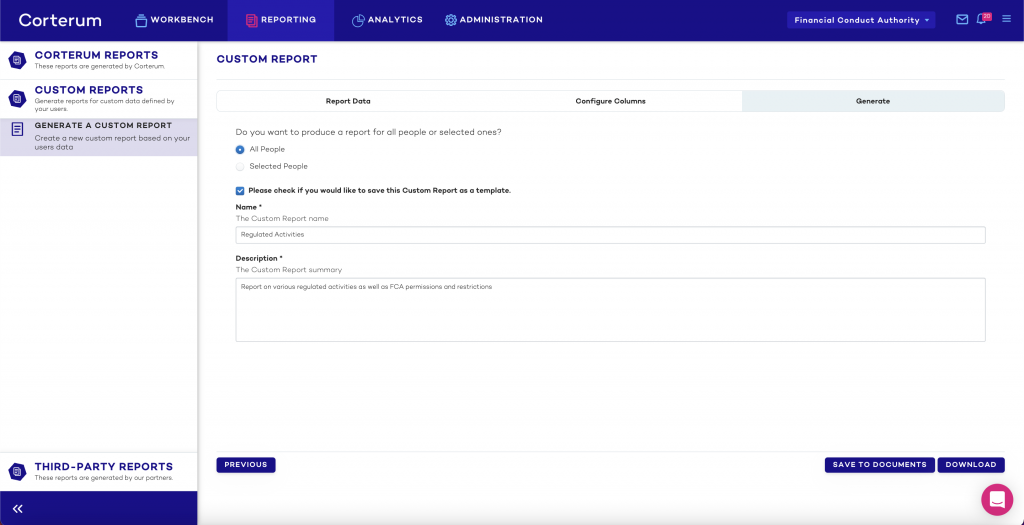 As with a normal custom report, you can either download the report on which your template will be based, or save it to your documents.
Next time you click on the Custom Reports menu, you'll see your new template listed underneath the "Generate a custom report" option: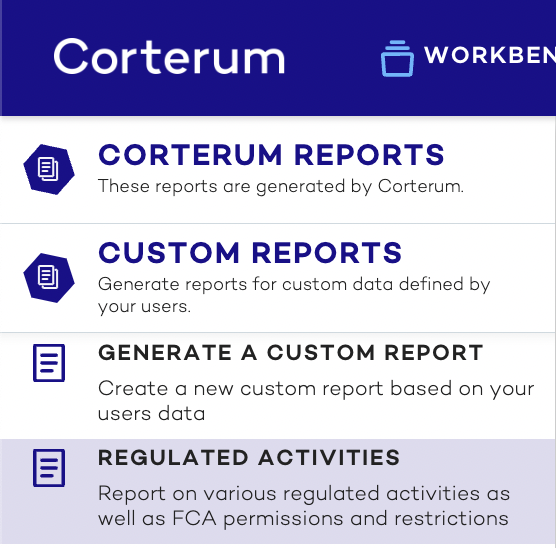 Additional information
You can update a custom report template at any time you want to, but you'll need to save it as a custom report template using the checkbox again.
If a custom report is no longer current, you'll get an error message at the bottom of a custom report to indicate this.
We're constantly working to improve the Corterum platform, and we hope you find our custom report templates useful. If you don't already use Corterum to manage your SMCR compliance, why not get in touch to see how we can help?